Camouflage Crystal Collars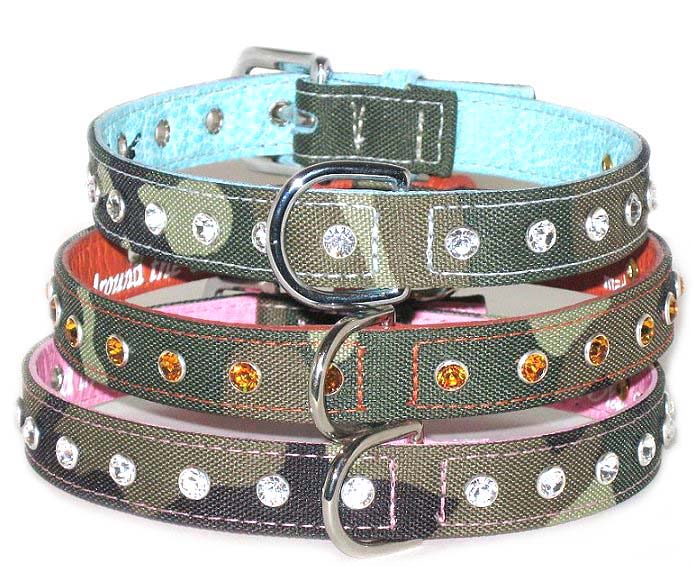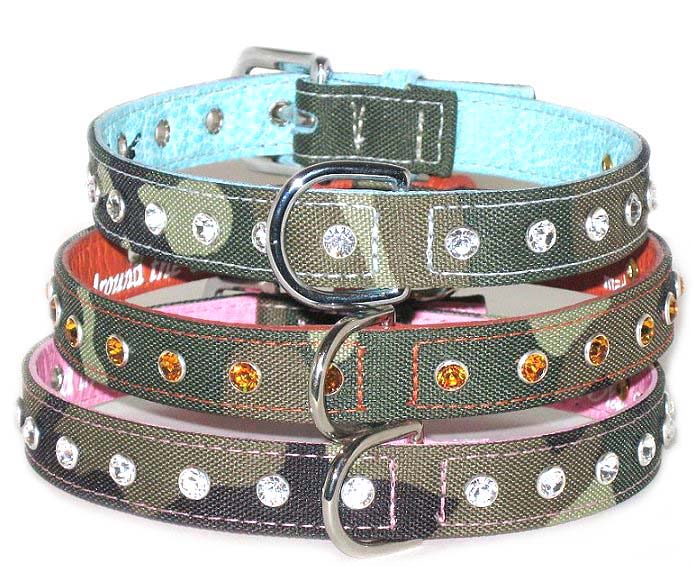 Camouflage Crystal Collars
Camo is back... and very fashion forward for the fall season. These incredible camouflage collars with dazzling Swarovski Crystals will have heads turing when you walk your furbaby down the street. Three incredible colors to choose from. Cotton Candy Pink, Paprika with Topaz,or Blue Ice. All these collars are lined with beautiful vibrant colored leather...
All made by hand to order.
Delivery is approximately 3-4 weeks and is not available for refund or exchange.
PLEASE SELECT SIZE AND QUANTITY FIRST, THEN ADD TO CART TO SELECT COLOR.

Each Collar has 5 Holes
• 1/2" width collars size 8" & 10" have 1/2" distance between each hole
• 5/8" width collars size 12" have a 1/2" distance between each hole
• 3/4" width collars size 14" & 16" have 3/4" distance between each hole
• 1" width collars size 18" + have 3/4" distance between each hole