Corset Leopard Denim TuTu Dress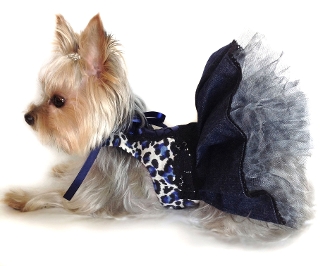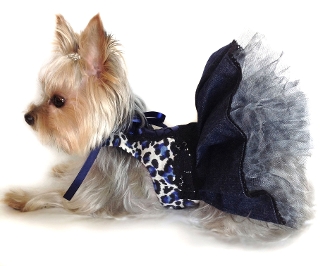 Corset Leopard Denim TuTu Dress
Blue and black leopard print bodice with satin corset ribbon back, studded with Swarovski Crystal. Black lace band around belly and up cycled denim skirt. Leopard tulle tutu under. Velcro closure around neck and belly.
Gorgeous!
Care: Hand wash - Gentle detergent or spot clean.
NO MACHINE - NO DRY HEAT
Available in size small only.
Can ship for immediate delivery.
Chest Size: Measure the chest's widest point (generally 1" behind the front legs). Please refer to sizing chart.