Rock Glam TuTu Dress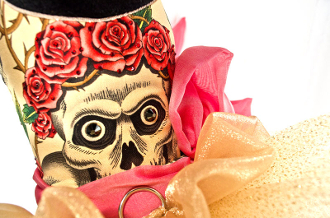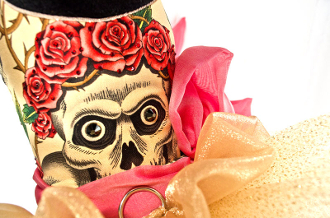 Rock Glam TuTu Dress
WOW!!! Dazzle your furry friends with this over the top gold sparkle Tutu. Skull print vest with crown of roses outlined in tiny red Swarovski Crystals. Waistband is a soft rose pink chiffon silk hand made ribbon, with oversized bow. Gold shimmer lining. Velcro closure and a D-ring for leash attachment. Awesome Tutu.
Care: Spot clean recommended.
NO MACHINE WASH - NO DRY HEAT
Limited edition.
Available in size SMALL ONLY.
Can ship for immediate delivery.
Chest Size: Measure the chest's widest point (generally 1" behind the front legs). Please refer to sizing chart.
Please allow 2 – 3 weeks delivery