Wings Of Courage Jacket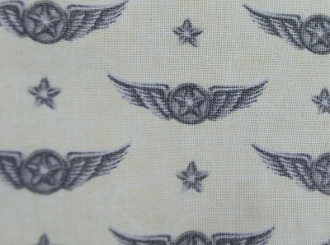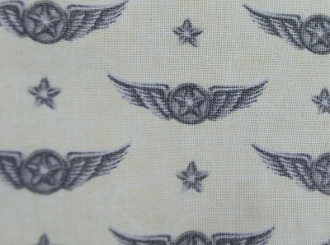 Wings Of Courage Jacket
Influenced by the 1800's, this southern style Military jacket is awesome. Slate grey lightweight denim with gold buttons down either side of the back and a gold chain round waist. Awesome pocket with handkerchief offers a nice touch to this one of a kind design. Soft 100% cotton lining with grey-blue wing design inside bodice and hoodie. All hand stitched.
D ring for leash attachment.
Matching leash available.
Embellishments may vary.
LIMITED EDITION Available in size medium only.
Can ship for immediate delivery.
Care: Hand Wash Cold Water. No Heat. Hang Dry.

Chest Size: Measure the chest's widest point (generally 1" behind the front legs). Please refer to sizing chart.
Please allow 2 – 3 weeks delivery